EFFECT OF REACTION TRAINING ON DURATION AND REACTION TIMES

Abstract views: 68 /

PDF downloads: 32
Keywords:
Tennis, speed, reaction
Abstract
In this study, it was aimed to examine the effects of reaction training on reaction time and speed in tennis players. For this purpose a total of 18 tennis players; 9 male (age; 13.33 ± 1.80 years) and 7 female (13.85 ± 2.19 years) were voluntarily participated the study. In this study, the reaction training program, which was applied for 2 days a week for 12 weeks, was prepared in addition to tennis training. In the reaction training, exercises suitable for visual and auditory reaction were used. Before and after the 12-week reaction training, a 30 m speed running test and reaction time tests were performed. Whether the data showed normal distribution was analyzed with the Shapiro Wilk test and it was determined that the data did not show normal distribution. Mann Whitney U test was used in comparisons between the two groups. Wilcoxan Signd Rank test was used in the comparisons made before and after the training. As a result of the statistical analysis, it was seen that both the physical characteristics and performance parameters of males and females in our study group were not statistically different (p>0.05). For this reason, all subjects were taken into consideration regardless of gender in comparisons before and after tennis training. After the reaction training program applied to the subjects, it was determined that the 30 m speed performance values were shortened in duration compared to the pre-training period, that is, the speed improved (p <0.01). When the reaction time values were compared before and after the training program applied, it was seen that the reaction time values improved significantly after the training (p <0.01). As a result, reaction training performed in tennis players' increases speed and reaction time performance. Reaction training is recommended in sports branches where this type of motor is important.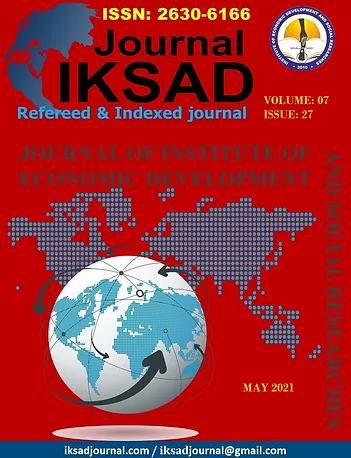 Downloads
How to Cite
ATAN, T. (2021). EFFECT OF REACTION TRAINING ON DURATION AND REACTION TIMES. IKSAD JOURNAL, 7(27), 86–92. https://doi.org/10.31623/iksad072708
License
This work is licensed under a Creative Commons Attribution-NonCommercial 4.0 International License.