INVESTIGATION EFFECT OF MASSAGE ON FLEXIBILITY

Abstract views: 177 /

PDF downloads: 123
Keywords:
Massage, Flexibility, Hip Flexion
Abstract
The main purpose of this study is to examine the effects of massage on the flexibility and hip flexion levels of the students. The sample group of the study consisted of 20 female students (age; 22.10 ± 1.29 years) studying at Yaşar Doğu Sports Sciences Faculty, Ondokuz Mayıs University. The first measurements (pre-test) were taken before the massage was started and then leg and back massage was performed for 30 minutes. The second measurements (final test) were taken immediately after the massage. In the massage, euphorization (patting), petrisaj (kneading), friction (circular pressure), tapotman (palm-blow), cat gait (skin execution), vibration (shake) and percussion (flat pressure) techniques were applied. The measurements were made following the order of hip flexion and flexibility measurement. Measurements were repeated 2 times and the best grade was evaluated. Hip flexion angle was measured with goniometer and flexibility was measured by sit-and-reach test. Data were found to be normal. Paired t test was used to compare pre- and post-massage values. Post-massage elasticity values were significantly higher than pre-massage elasticity values (p <0.01). When hip flexion values were examined, post-massage values were found to be higher than pre-massage values (p <0.01). As a conclusion massage increases flexibility and joint range of motion.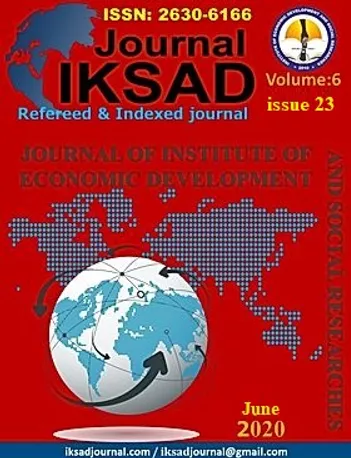 Downloads
How to Cite
ATAN, T. (2020). INVESTIGATION EFFECT OF MASSAGE ON FLEXIBILITY. IKSAD JOURNAL, 6(23), 385–390. https://doi.org/10.31623/iksad062314
License
This work is licensed under a Creative Commons Attribution-NonCommercial 4.0 International License.