HEALTH INFORMATION SYSTEM IN THE NETHERLANDS

Abstract views: 134 /

PDF downloads: 68
Keywords:
Health Information Systems, Health Information Systems Users, Patient, Health Professional, Netherlands
Abstract
Like any organization, it is natural for the stakeholders in the health system to maintain their existence by increasing the quality of the services provided. A well-planned information system is required to provide qualified health care. In this context, it is thought that the health information systems of the Netherlands are advanced. Hence, up-to-date information about the Netherlands health information systems is included in this research. With its budget allocated to health expenditure (12,9%), accessibility to services, health indicators, quality standards, preventive services, home care systems and functional family practices, the Netherlands has been among the top 10 healthcare systems in the world for many years. The Netherlands is one of the leading countries in the world to the application of e-Health, Telemedicine and technological tools to the health system. Philips, a worldwide brand of Netherlands origin that supports the country's health system with its investments in health technologies, contributes dramatically to the country's getting ahead in e-Health, compared to other countries, with its joint efforts with the Netherlands Ministry of Health.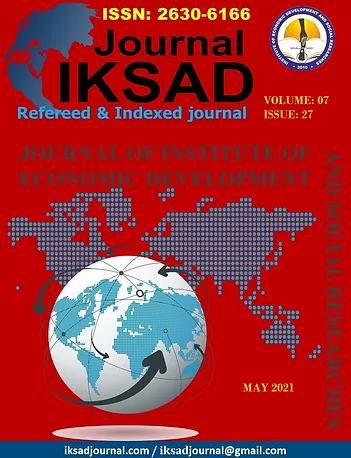 Downloads
How to Cite
ORHAN, S., GÜMÜŞ, M., & KIZILKAYA, E. (2021). HEALTH INFORMATION SYSTEM IN THE NETHERLANDS. IKSAD JOURNAL, 7(27), 66–74. https://doi.org/10.31623/iksad072706
License
This work is licensed under a Creative Commons Attribution-NonCommercial 4.0 International License.