ALTERNATIVE APPLICATIONS AGAINST ROTE LEARNING and COMPARATIVE ANALYSIS

Abstract views: 61 /

PDF downloads: 28
Keywords:
Experimental design model in educational sciences, bisector, visualization of formulas, innovative teaching techniques, fear of mathematics
Abstract
In this study, an alternative technique was developed and applied for fear of mathematics and rote learning. It is known that applying and memorizing existing formulas is not practical. The subject of the geometry course was chosen as the application topic. Internal bisector and external bisector formulas are applied. Commercial vocational high school students were selected as the sample. Experimental and control classes were created and applied according to the mixed method among the students. First of all, the formulas were explained to both grade students without applying any method and then they were subjected to the application exam. After enough time, the same subject was explained to the experimental group with visualized formulas and control group with classical method. Statistical methods were used to investigate the differences between the exams. As a result of the research, 79% of the increase in the score among the experimental group students was; 18 out of 22 students increased. No significant increase was observed in the control group students. Recognition as well as increased levels of practice are among the expected results as the level of addressing sensory organs increases. This method of existing Mathematics textbooks to be written on these techniques and teachers to explain the lessons of the fear of the inability to increase the level of mathematical knowledge and mathematics will be effective in reducing. Especially it will prevent the increase of stress level during exams or courses.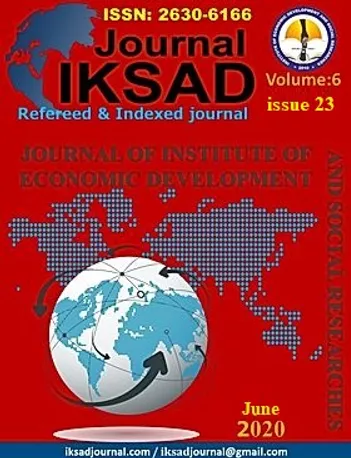 Downloads
How to Cite
SEL, A., & YILDIZ, Z. (2020). ALTERNATIVE APPLICATIONS AGAINST ROTE LEARNING and COMPARATIVE ANALYSIS. IKSAD JOURNAL, 6(23), 202–214. https://doi.org/10.31623/iksad062302
License
This work is licensed under a Creative Commons Attribution-NonCommercial 4.0 International License.