MANIPULATIVE TOUCHES TO PURSE DESIGNS: KUTNU FABRIC EXAMPLE

Abstract views: 16 /

PDF downloads: 9
Keywords:
Purse, Manipulative, Kutnu, Design
Abstract
Today, people's quest to look beautiful and aesthetic has made it imperative for designers to have unique perspectives to constantly produce new ideas and present the unique one. One of these methods, manipulation work is a decoration technique which gives the designer the ability of aesthetic unique point of view. In particular, the use of manipulation works in traditional fabrics in terms of providing three-dimensional structure and aesthetic images on the woven surfaces supports the designer to gain a unique design language and different perspective. In this study, in order to add additional aesthetic value the purses which are important complements of the clothing and to support a traditional value which is in danger of extinction, a local fabric type kautnu was used in manipulation works. For this reason, different manipulations have been applied to the kutnu fabric and they have been placed to the purses, with an aesthetic point of view and the obtained works have been presented in the study. It is thought that this study both will contribute to preservation of cultural values and researchers which are studying the subjects on bringing traditional concepts and modern design together.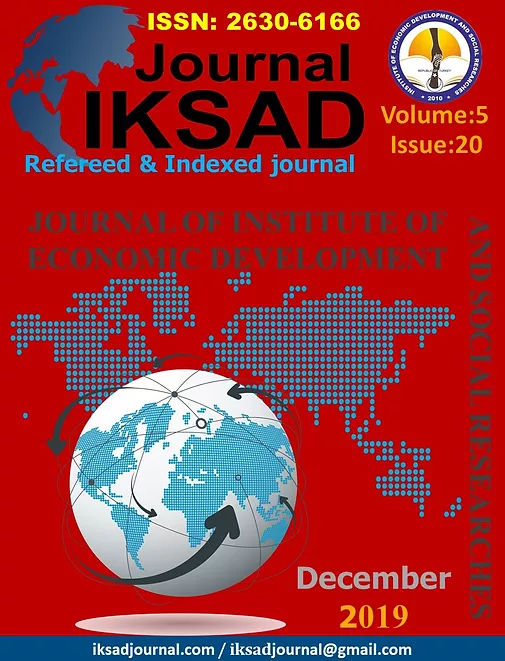 Downloads
How to Cite
ÖZDEMİR, G., & ÇAYHAN, S. (2022). MANIPULATIVE TOUCHES TO PURSE DESIGNS: KUTNU FABRIC EXAMPLE. IKSAD JOURNAL, 5(20), 333–339. Retrieved from https://www.iksadjournal.com/index.php/iksad/article/view/129
License
This work is licensed under a Creative Commons Attribution-NonCommercial 4.0 International License.