CLASSROOM TEACHERS' SUGGESTIONS CONCERNING ENHANCEMENT OF COMPATIBILITY WITH THE BEST INTEREST OF THE CHILD IN REGULATIONS AND PRACTICE OF STUDENT-RELATED SERVICES

Abstract views: 15 /

PDF downloads: 9
Keywords:
Best interest of the child, classroom teacher, elementary school, student-related services
Abstract
The aim of this study is to reveal the suggestions of school classroom teachers concerning enhancement of compatibility with the best interest of the child in regulations and practice of student-related services. The research is in screening model. The study group of the research, in which the qualitative method is employed, consists of 374 volunteer classroom teachers holding office in public elementary schools located in Ankara. Data of the study were collected by the "Instrument for Evaluation of Compatibility of the Regulations and Practices about the Student-Related Services for Elementary School Students with the Principle of the Best Interest of the Child", a means developed by the researcher. The classroom teachers in the study group stated their suggestions to six open-ended questions in the instrument tool in writing. Data have been analyzed by the content analysis technique. As a result of the study, the most emphasized suggestion of classroom teachers to increase the best interests of child in elementary school are as follows: "Children under the age of six must not be enrolled in the first grade", "the coordination of teacher, parent, administration should be provided", "students should not be evaluated by written exams in the 4th grade" , "trainings should be given families to raise their awareness" , "art, music, painting workshops should be established in schools" , "school guidance services should work more actively"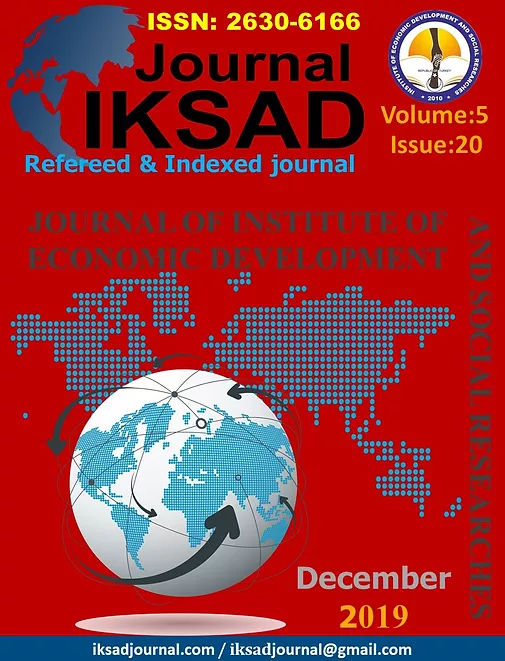 Downloads
How to Cite
ARSLAN, P. (2022). CLASSROOM TEACHERS' SUGGESTIONS CONCERNING ENHANCEMENT OF COMPATIBILITY WITH THE BEST INTEREST OF THE CHILD IN REGULATIONS AND PRACTICE OF STUDENT-RELATED SERVICES . IKSAD JOURNAL, 5(20), 314–332. Retrieved from https://www.iksadjournal.com/index.php/iksad/article/view/128
License
This work is licensed under a Creative Commons Attribution-NonCommercial 4.0 International License.