THE COMMON SOCIAL SUBCONSCIOUS REFLECTIONS OF PUBLIC SPACE AND ART IN AHMET ÖĞÜT'S WORKS

Abstract views: 56 /

PDF downloads: 51
Keywords:
Contemporary art, public space, Ahmet Öğüt
Abstract
In this study, it is aimed to examine the works of art in the public space where Ahmet Öğüt reflects the ways people perceive daily reality in different parts of the world. Since the 1960s, a flexible art form has been encountered with the expression possibilities of contemporary art understanding, which art prefers as a public space and places the audience in the art practice. It is seen that the artists have a collective attitude due to their political and sociological roles in the last century and they have opened their art works to the public space as a requirement of this sociality. The public spaces where the works are designed with hybrid disciplines and an eclectic structure made possible by the aforementioned art conception are more than an alternative to galleries and museums. In recent years, Turkey "contemporary artists" among the frequently mentioned; Ahmet Öğüt has done more than 70 works in various cities including New York, Amsterdam, Berlin and Amman; It is an artist who combines contemporary art with the details of daily life with an interdisciplinary approach to art, establishes a relationship with the audience in a critical latitude, and makes the subject of art appearing through various mediums such as video, installation and drawing. In addition, the projects that the artist has undertaken include the payment of tuition fees for university students in the United States, and the Silent University, where academic immigrants living in the UK teach. Within the scope of the research, the process of transforming the social structures of the artist is witnessed with the works that are Bakunin's Barricade (2015), Exploded City (2009), ve Across the Slope (2008).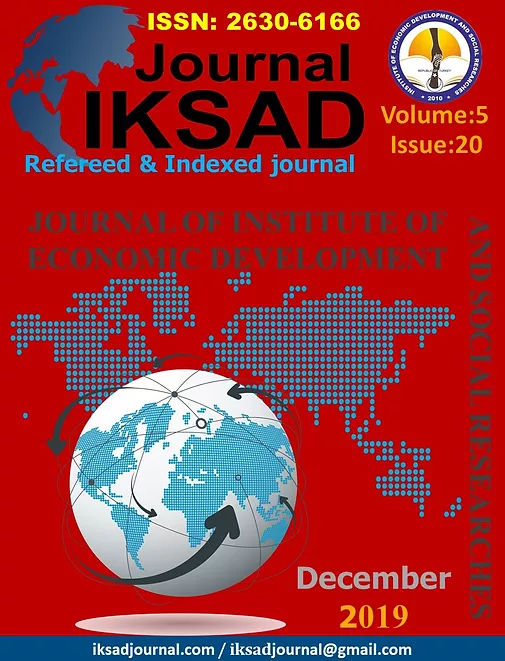 Downloads
How to Cite
ÇELEBİ EROL, C. (2022). THE COMMON SOCIAL SUBCONSCIOUS REFLECTIONS OF PUBLIC SPACE AND ART IN AHMET ÖĞÜT'S WORKS. IKSAD JOURNAL, 5(20), 309–313. Retrieved from https://www.iksadjournal.com/index.php/iksad/article/view/127
License
This work is licensed under a Creative Commons Attribution-NonCommercial 4.0 International License.