BRICS COUNTRIES WITH TURKEY'S FOREIGN TRADE ANALYSIS

Abstract views: 18 /

PDF downloads: 9
Keywords:
Bricsys country, Foreign Trade, Turkey
Abstract
Industry, technology and transport together with the development of all channels in a globalizing world, economic co-existence and development of the country has become almost inevitable. One of the partnerships in this study Brazil, Russia, India, China and South Africa BRICS consisting of the countries are discussed. First of all, this is why economic cooperation was created, the economic power of the given information about what happened, and then reviewed the analysis of Foreign Trade of the member countries for all individual. Waiting for a long time at the door of the European Union for Turkey, the BRICS cooperation alternative. The analysis of Turkey's foreign trade by an evaluation in terms of the volume of trade with BRICS countries has been conducted. At the end of the study, including 39 in 2050, the BRICS countries and Turkey, including the country's 2012 performance and associated estimates of the situation were analyzed.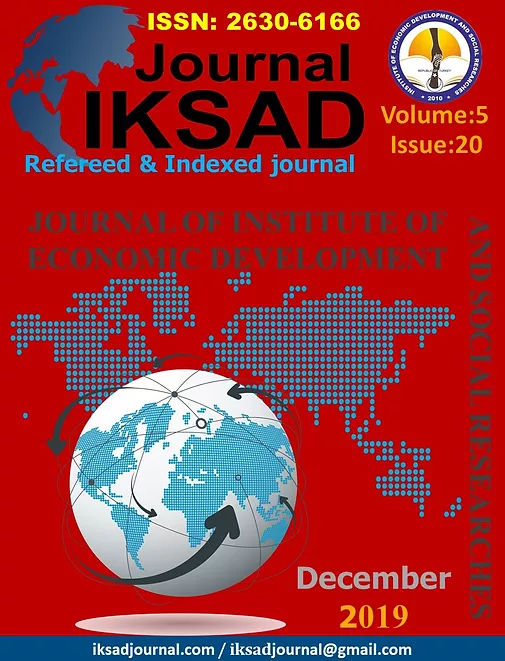 Downloads
How to Cite
GÜNEŞ, İsmet. (2022). BRICS COUNTRIES WITH TURKEY'S FOREIGN TRADE ANALYSIS. IKSAD JOURNAL, 5(20), 301–308. Retrieved from https://www.iksadjournal.com/index.php/iksad/article/view/126
License
This work is licensed under a Creative Commons Attribution-NonCommercial 4.0 International License.